We recognize that all our patients are unique and deserve to receive dental care that reflects their individual needs. Our experienced and talented dental team is committed to working with you and your family to create a comfortable, stress-free, and rewarding dental experience every time you visit our practice.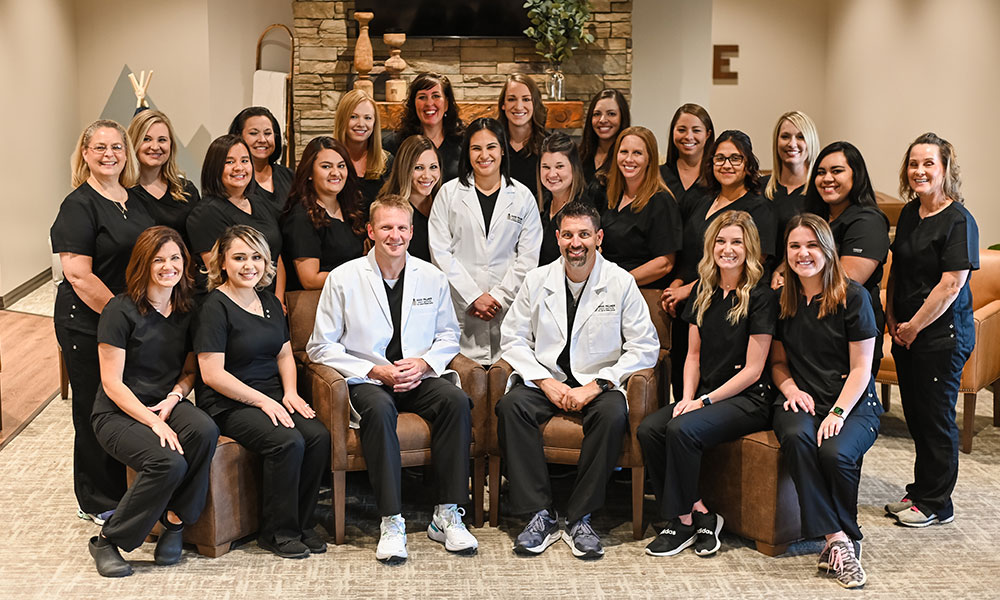 We are pleased to welcome you and your family, and we look forward to working with you.
Front Office Team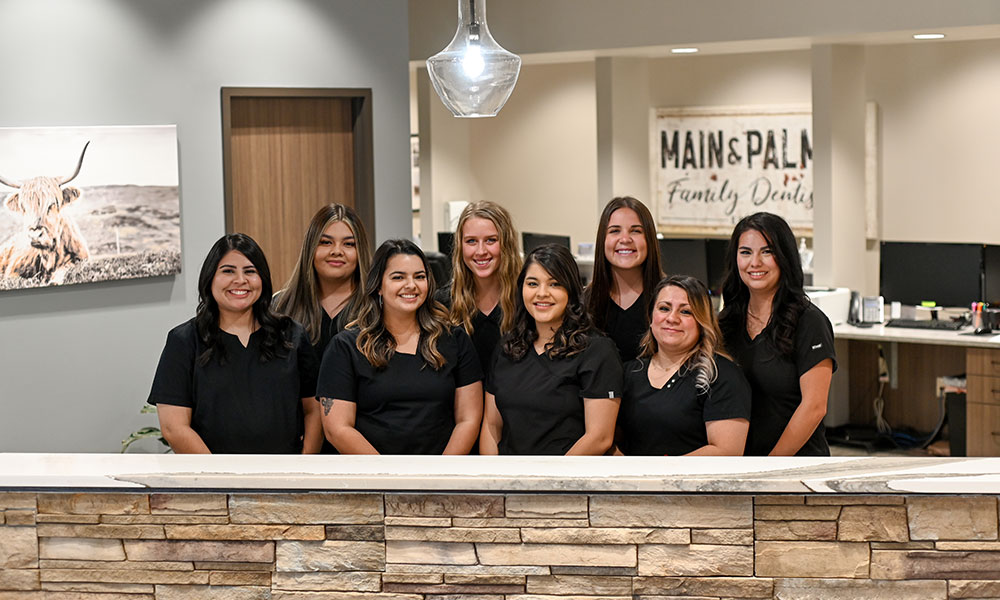 Kim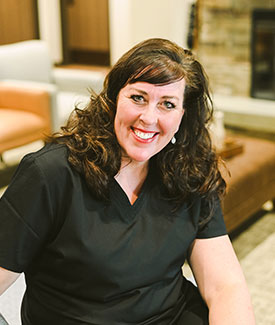 Office Manager
Kim Davis was appointed Office Manager at Main & Palmer in 2019. In this capacity, she oversees all internal and external communication efforts including customer service, human resources, and marketing. Kim has more than a decade of experience in communications and marketing. Prior to joining Main & Palmer, she served as a dental consultant for multiple practices in Arizona.
When not working, she enjoys spending time with her family and traveling. She has a degree in communications and integrated studies from Weber State University.
---
Hygiene Team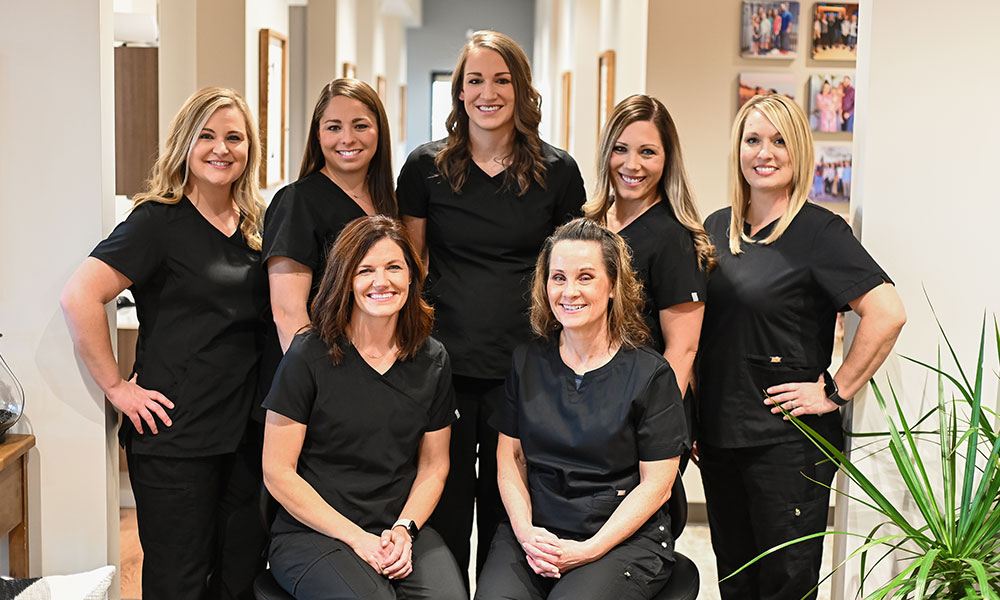 Angie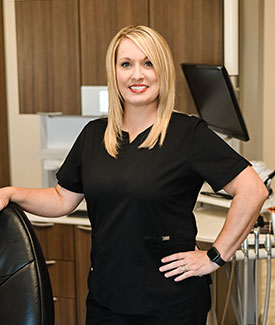 Lead Dental Hygienist
As lead hygienist, my job is to oversee the day-to-day operations of the hygiene team. When I'm not working on patients, my role is to organize and lead hygiene meetings, manage the schedule, conduct initial patient screenings, and educate patients on oral health and preventive care.
I started in the dental field in 2003 as a dental assistant and have been working at Main and Palmer since 2010. My favorite part of my job is helping people. There is no better feeling than knowing you did not just help someone get a beautiful smile, but truly improved their life.
I am married to my husband Joby and we have four amazing boys. Outside of work, I love cheering on my boys from the sidelines, spending time together as a family, and taking vacations.
Andra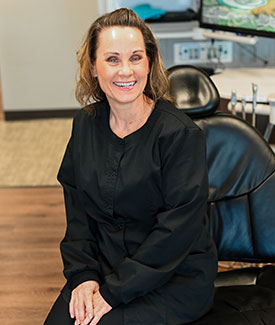 Dental Hygienist
I have been in the dental field for more than 30 years and have spent most of them with Main and Palmer. My favorite part of my job is letting my patients know that I am concerned about their oral health problems, listening to their concerns or problems and, between the two of us, coming up with a plan to make their oral health better!
Our dentists are honest, hardworking, family-loving people. They treat our patients like family and I consider my co-workers my extended family and special friends.
When I am not at the office, I love trying to stay in shape and exercise every day. I particularly love to run outdoors when I can.
Carley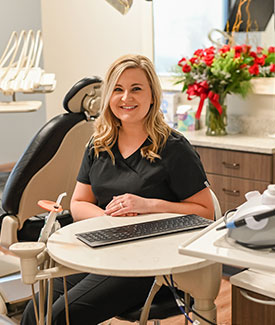 Dental Hygienist
My favorite part of the job is building relationships with patients and their families and giving them the BEST dental experience they've ever had. I love working with our doctors because they are amazingly talented in dentistry and they each have their own fun personalities. Our staff treats each other as family and we really have fun.
I am happily married to my firefighter husband Adam, and we have a young son. My favorite pastimes are traveling and just spending time with family and friends.
Jessica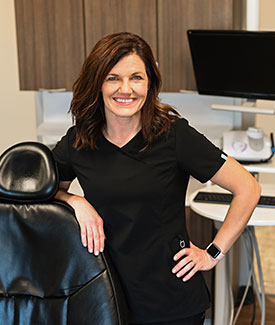 Dental Hygienist
My favorite part of my job is making my patients' dental experience positive and comfortable as possible. The doctors here at Main & Palmer Dentistry are team members and incredible to work with. We are like one big family. It is great to call your coworkers friends!
Alongside my husband, I love chasing our four busy kids around to all their activities! I also enjoy running, camping, reading, and scrapbooking.
Paula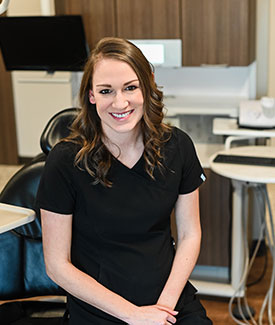 Dental Hygienist
My favorite part of being a dental hygienist is making my patients smile. Main and Palmer feels like one big family and we have a large staff that is always willing to help and support one another.
I graduated from Colby Community College. My fiancé and I have two boys and another son on the way. I love spending time with family and being outdoors.
Tina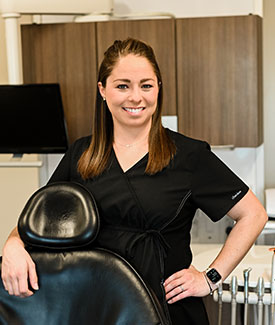 Dental Hygienist
I was born and raised in Garden City and graduated from Colby College in 2013. I have been a part time Hygienist for Main and Palmer for the last 5 years. I love that the majority of my patients are also lifelong friends. I also enjoy working alongside respectable, kind doctors.
I am married to my husband Darin and we have two beautiful daughters and just recently added a brand-new baby boy to our family!
Samantha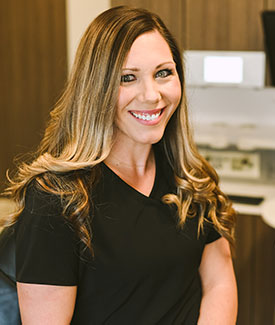 Dental Hygienist
I started my career in the dental field in 2004 and joined Main and Palmer in 2010. My favorite part of my job is getting to know so many good-hearted people. I love my patients! Our office is full of kind individuals who share a passion for dentistry and making a difference in the lives of our patients.
I have been married to my amazing husband Heath for ten years. We have two children: a daughter Kamryn and a son Ryder. As a family, we love anything outdoors, especially camping.
---
Dental Assistants Team