Building Relationships and Improving Lives
Greetings! It is a privilege to meet you! I have been practicing dentistry for over 14 years in Northern Colorado.
There is much about dentistry, that I enjoy; a variety of opportunities to make a difference and the connections that I have with patients and their families. I am passionate about making sure we are on the same page with the patients regarding their care and treatment and doing our best to meet those needs. I feel this is a major part of patient consent.
My family and I reside in Colorado, where I manage my own dental practice. I am excited to assist the Main and Palmer Dental family when my expertise is necessary.
Over the years I have seen some challenging situations that patients find themselves in. Many of these are centered on oral health. I do believe prevention is key and we should aim to bring about the healthiest results for the patient. Trust and integrity are paramount in maintaining these relationships.
Many patients are apprehensive about dental care and those who provide it. This could be due to past experiences or situations where patients have a complex range of dental needs. For these individuals I believe we can make a difference in their lives by seeking to understand their needs and provide service where we can. The greatest compliment is when patients refer family and friends because of the trust that they have.
Education and Experience
Undergraduate degree, B.S. in Microbiology-Weber State University, Ogden, Utah
Doctorate of Dental Surgery-Dalhousie School of Dentistry, Halifax, Nova Scotia, Canada
Professional Memberships
American Dental Association
Kansas Dental Association/Colorado Dental Association
Spear Study Club
Beyond the Practice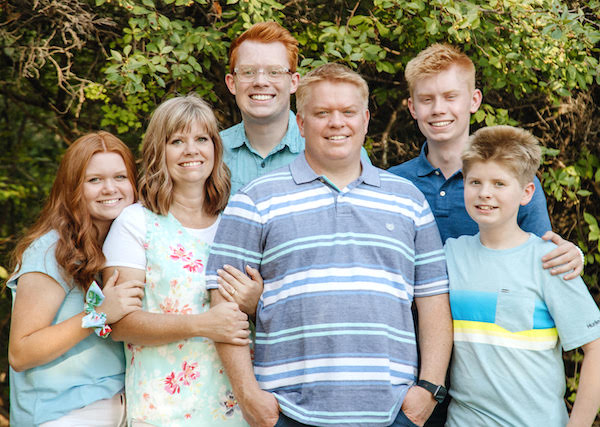 I grew up in Davis County, Utah. I served a two-year mission for my church in southern Chile and I am bilingual. I met my loving wife, Jeri who decided to take a risk on me and we have been blessed with four children. Our oldest Erik and his new wife Kathy, Jared, Rebekah, and Luke. We enjoy taking our dog, Murphy for walks, gardening, cycling and beekeeping.
Currently I am serving as Stake Young men's president for our church. I have been a scoutmaster and teacher of the young men from ages 11-18. I enjoy these assignments. I also enjoy being active and doing circuit training for physical fitness. I have climbed four 14ers, with my sons in Colorado and plan on climbing more. We enjoy getting out in the outdoors and spending time together.
Service and community
Participated in Colorado Mission of Mercy, Glenwood Springs, providing quality dental services
Participated in Weld County Project Connect, an onsite health and human services event for meeting the needs of families. Fall of 2020 participated in planning/preparing Church Youth Conference for over 200 young men and young women.
Summer of 2022 participated and helped plan Church Youth Trek in Wyoming re-enacting of the Mormon Pioneer Migration.