Building Relationships and Improving Lives
Hi there. My name is Victoria Guzman. I am a new graduate and am excited to start my career where I grew up. As a young girl, being a dentist was always my dream career. Not having visited the dentist until I was 17 years old created a genuine pull toward the profession.
One of my favorite things about dentistry is the before and after. Whether it is getting someone out of pain or fixing a front tooth, having patients leave with a confident healthy smile is so wonderful to see.
As a healthcare provider, I am committed to empowering patient treatment decisions through education and a compassionate ear. I enjoy using new technology like intraoral cameras and CEREC® scan imaging because it gives patients a chance to be a part of their treatment and see what I see.
In an ever-changing field, there are fundamentals that I stand by when treating patients. Most important is the preservation and maintenance of oral health as it relates to overall well-being. Secondly, every treatment plan made has the end results in mind. It can be overwhelming when dental issues pile up and pain and finances are involved, but I find if the time is taken to listen to the goals of the individual, the next steps become clearer.
Education and Experience
Bachelor of Science in life sciences – Kansas State University
Doctorate of Dental Surgery – Dalhousie University
Professional Memberships
American Dental Association
Kansas Dental Association
Spear Study Club
Beyond the Practice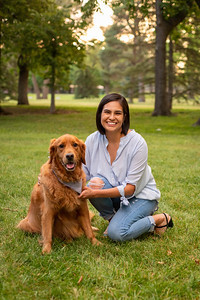 Outside of the office, I enjoy anything outdoors. Some of my hobbies include hiking, running, and more recently, skiing. I also enjoy cooking big meals for my family and competitive family game night!